After the theatre launch events there was a party in Oxford for Artivism and Twinning.
The event was made possible through the support of Oxford City Council and Oxford Ramallah Friendship Association. Mayor Mark Lygo and Cllr Lubna Arshad celebrated with us.
We are very grateful to all the people who helped with the event; Delnavaz and London-based band, El Andaluz who played and dancers Ali, Iris and Hatem who performed Dabke for the guests.
The event was at Flo's in the Park, with delicious food from the Palestinian restaurant, Za'atar Bake on Cowley Road and Baklava from Damascus Rose Café.
This was a real cultural celebration of the friendship links we have between Oxford and Ramallah. Huge thank you to everyone who helped to make this such a great success.
photos by Alexander Clovis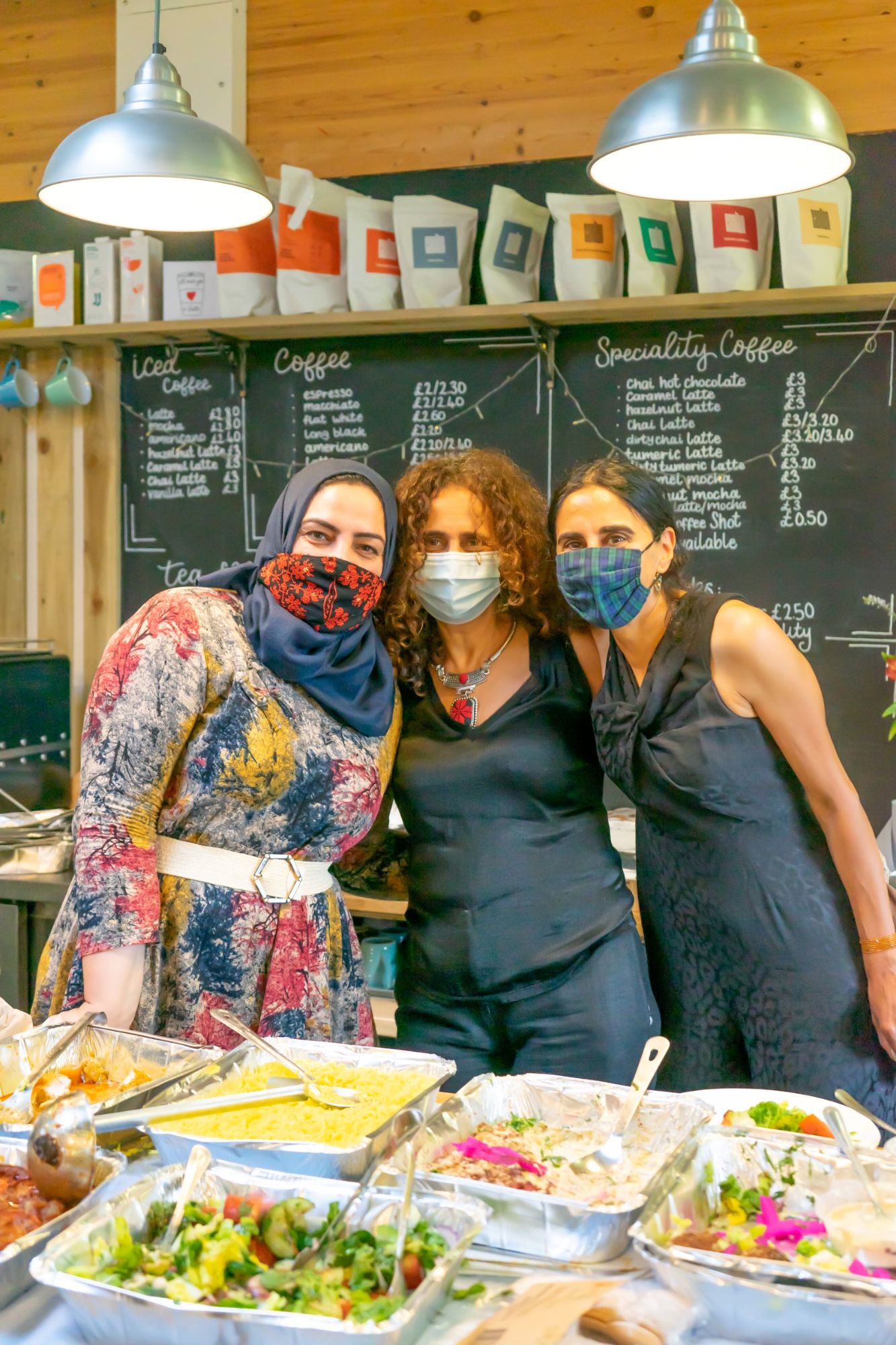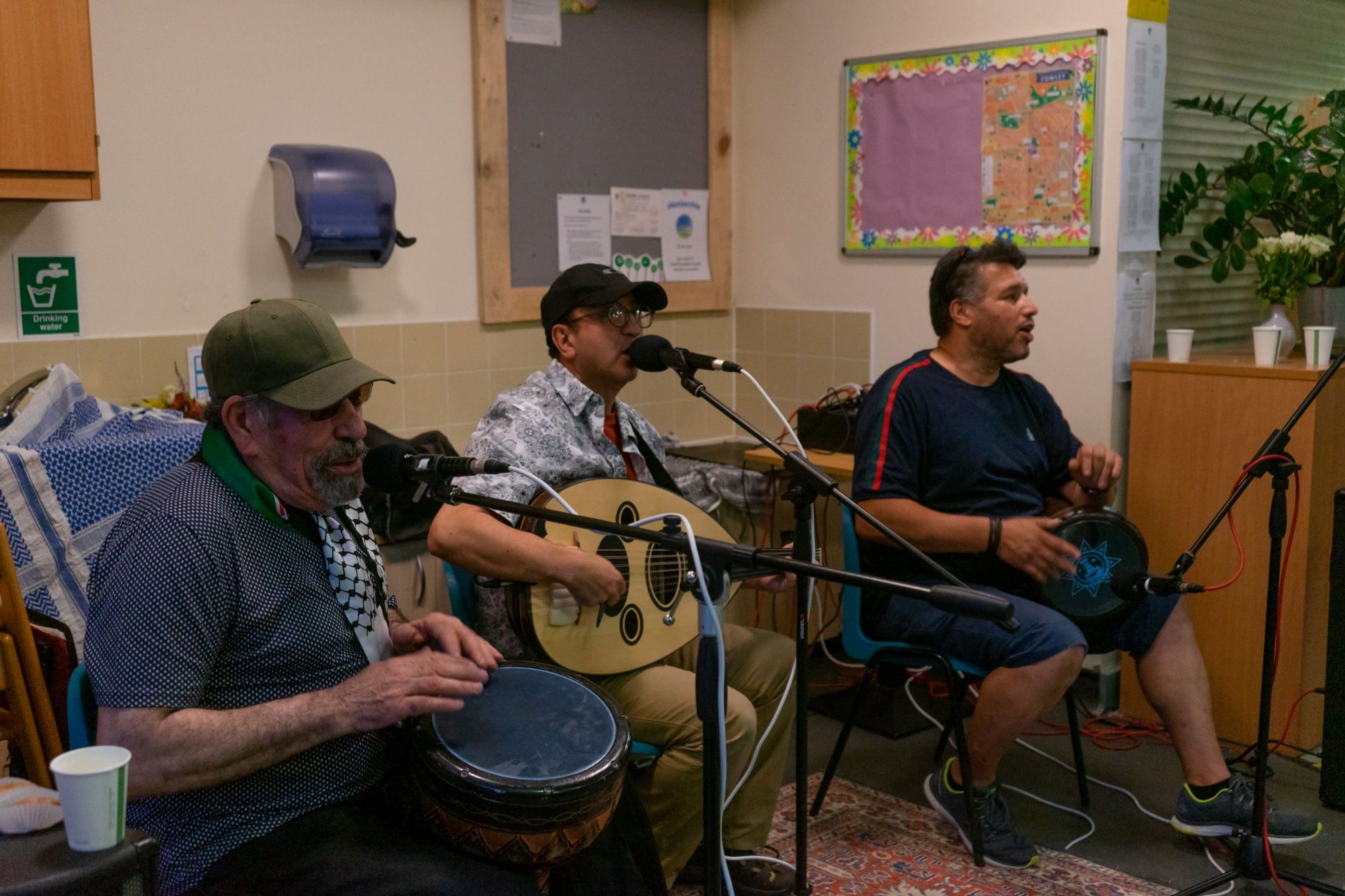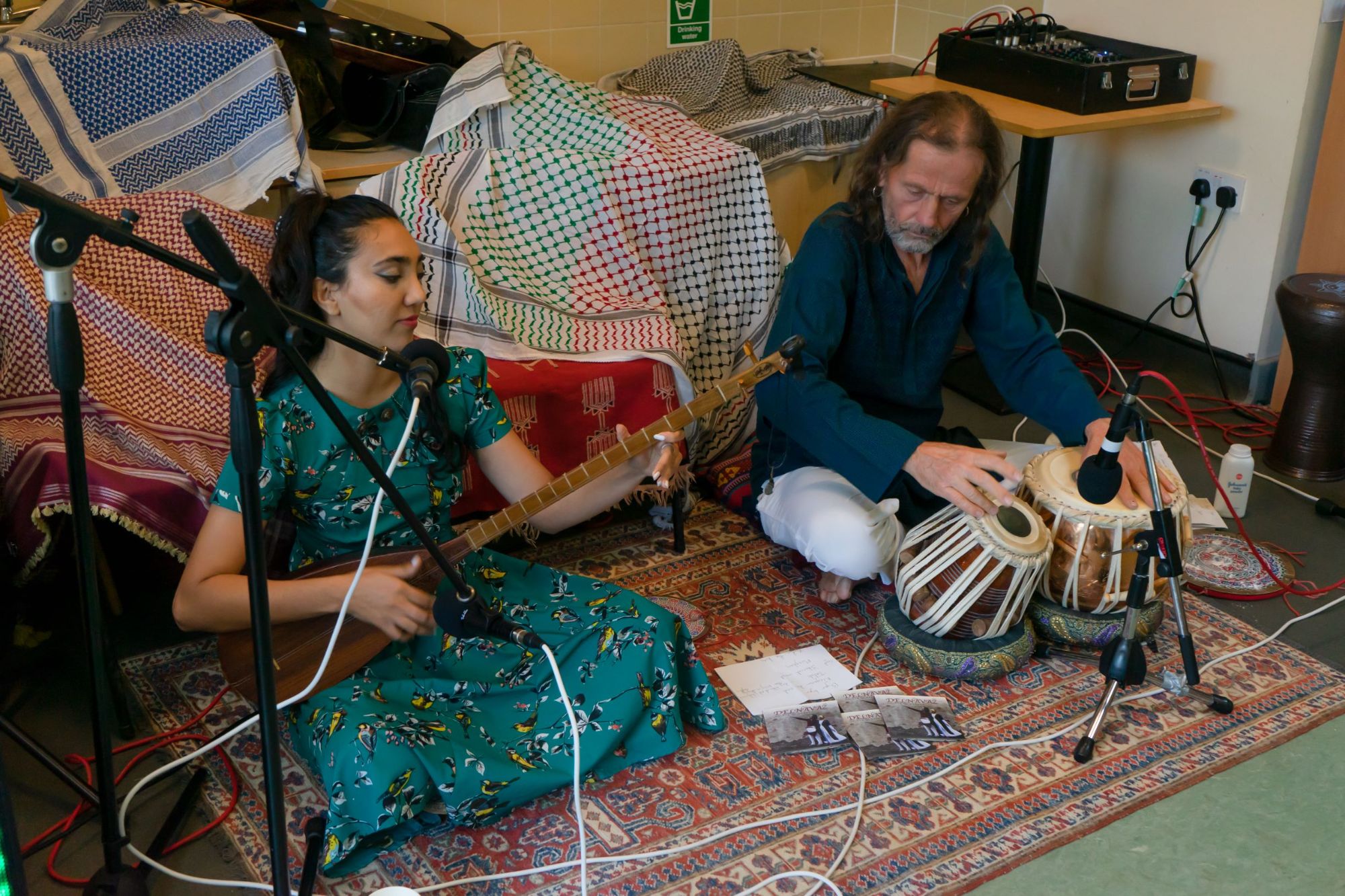 The festival launch and celebration of the twinning of the two cities took place simultaneously in Oxford and Ramallah. Our friends from Al-Am'ari Women's Centre had stitched an emroidery with the twinning logo and they presented this to the Mayor, Musa Hadid, in Ramallah's Town Hall.
Refa writes: "Thank you very much to everyone in Oxford and Ramallah for your interest in the Al-Am'ari Women's Centre participation in the Ashtar Festival on the Ramallah Municipality stage on 1 July. It was a beautiful and wonderful show in the presence of the British Consul, whom I spoke with and asked him to visit the Women's Centre in Al-Am'ari. We talked about Twinning and its importance. Everyone received us wonderfully. Ashtar Theatre, Ramallah Municipality and the British Consul. Greetings from the Women's Centre."