After the theatre launch events on July 1st (see below) we held the launch party for Artivism and Twinning.
The event was made possible through the support of Oxford City Council and Oxford Ramallah Friendship Association. Mayor Mark Lygo and Cllr Lubna Arshad celebrated with us.
We are very grateful to all the people who helped with the event; Delnavaz and London-based band, El Andaluz who played and dancers Ali, Iris and Hatem who performed Dabke for the guests.
The event was at Flo's in the Park, with delicious food from the Palestinian restaurant, Za'atar Bake on Cowley Road and Baklava from Damascus Rose Café.
This was a real cultural celebration of the friendship links we have between Oxford and Ramallah. Huge thank you to everyone who helped to make this such a great success.
photos by Alexander Clovis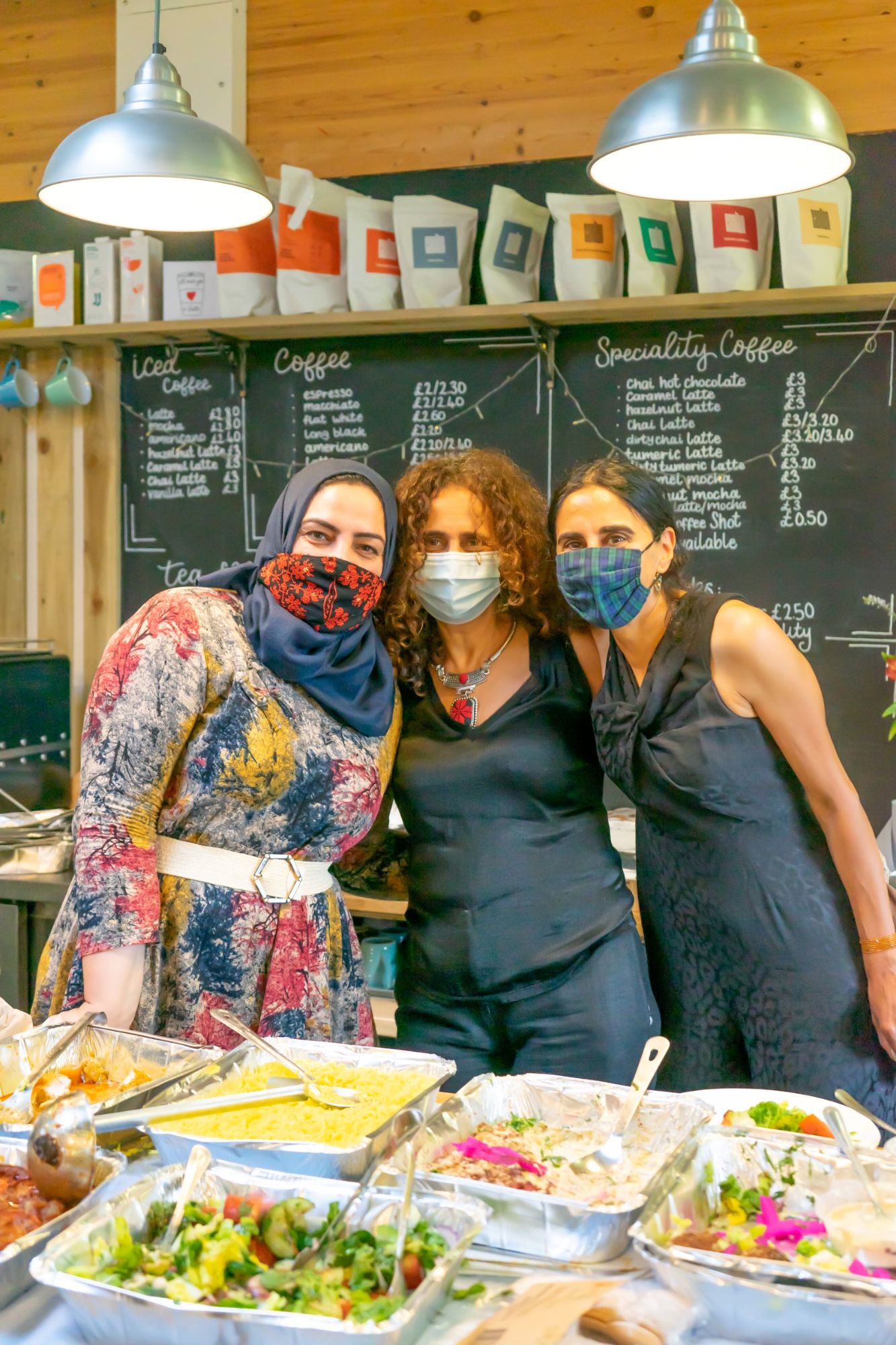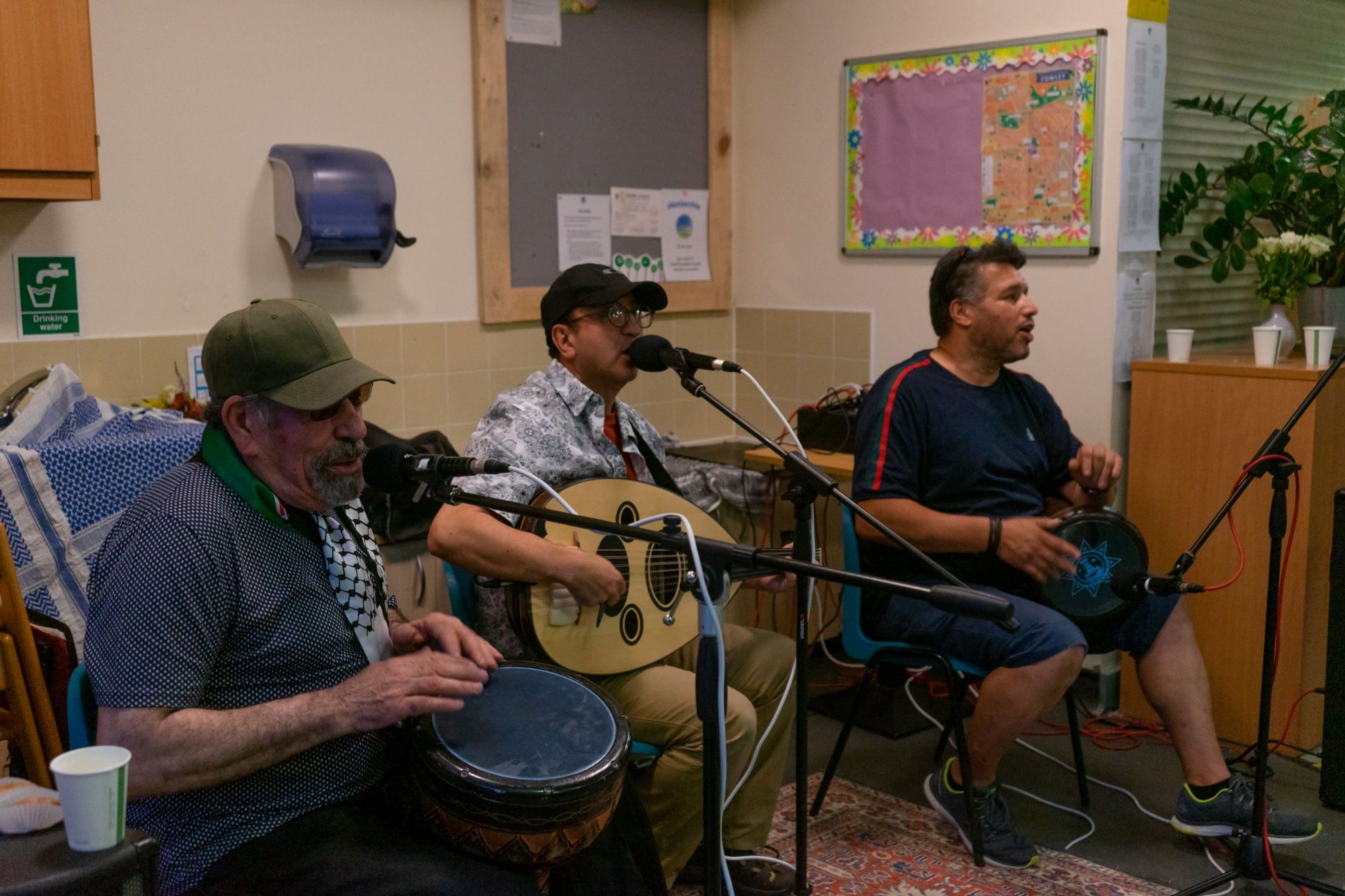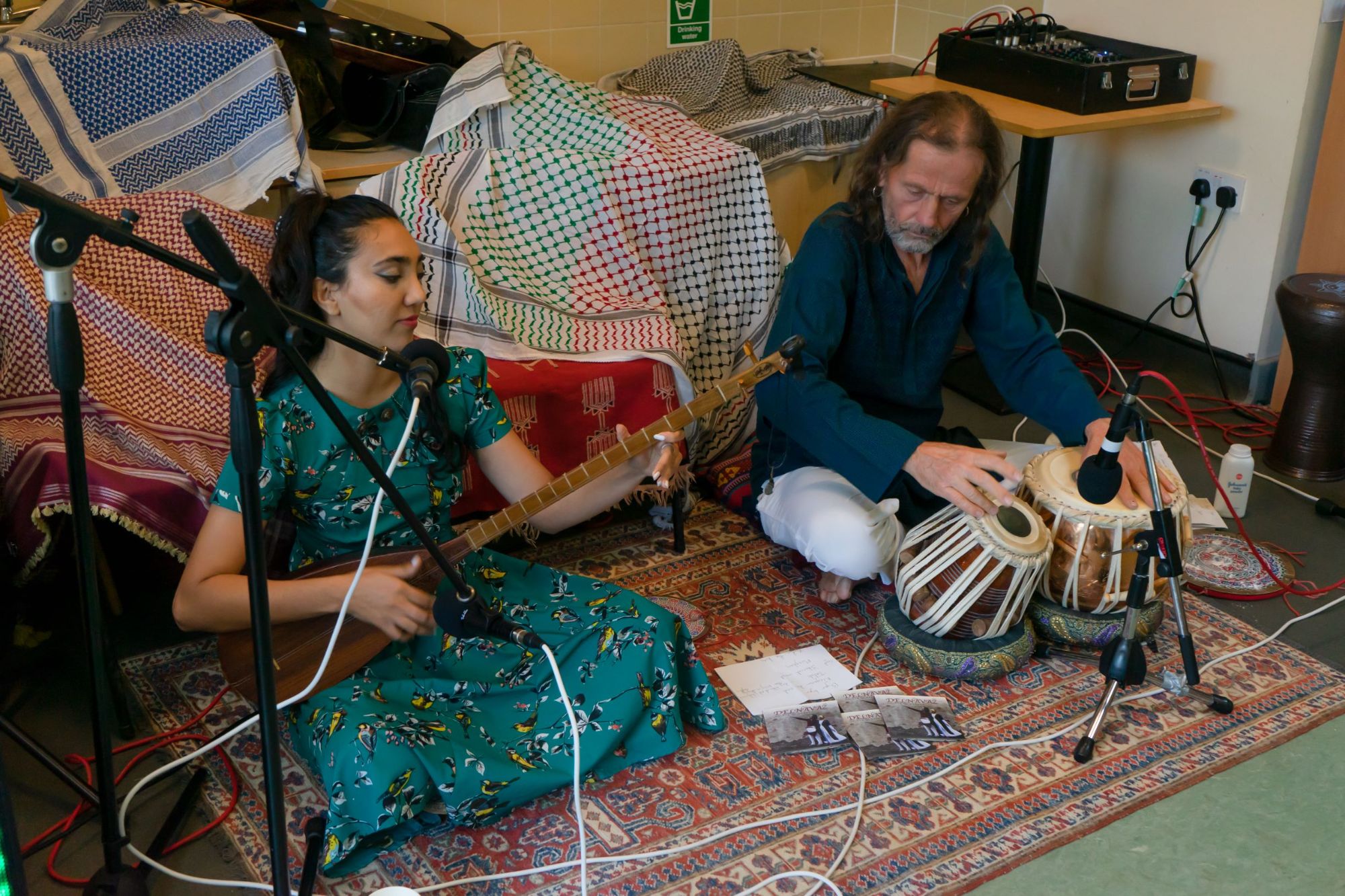 The festival launch and celebration of the twinning of the two cities took place simultaneously in Oxford and Ramallah. Our friends from Al-Am'ari Women's Centre had stitched an emroidery with the twinning logo and they presented this to the Mayor, Musa Hadid, in Ramallah's Town Hall.
Refa writes: "Thank you very much to everyone in Oxford and Ramallah for your interest in the Al-Am'ari Women's Centre participation in the Ashtar Festival on the Ramallah Municipality stage on 1 July. It was a beautiful and wonderful show in the presence of the British Consul, whom I spoke with and asked him to visit the Women's Centre in Al-Am'ari. We talked about Twinning and its importance. Everyone received us wonderfully. Ashtar Theatre, Ramallah Municipality and the British Consul. Greetings from the Women's Centre."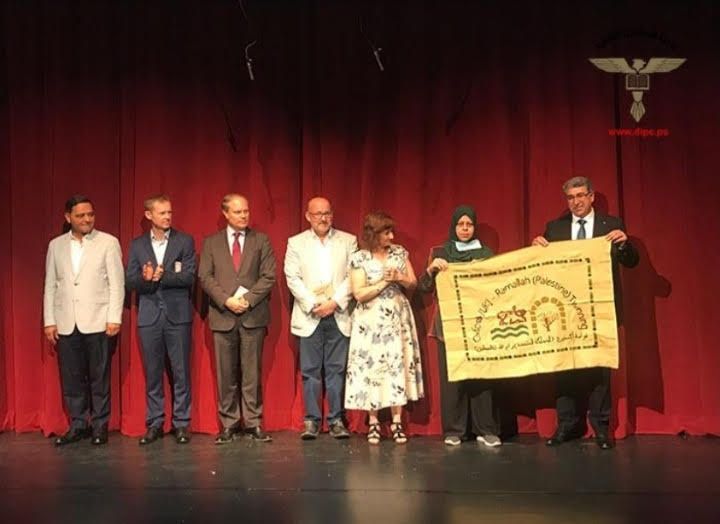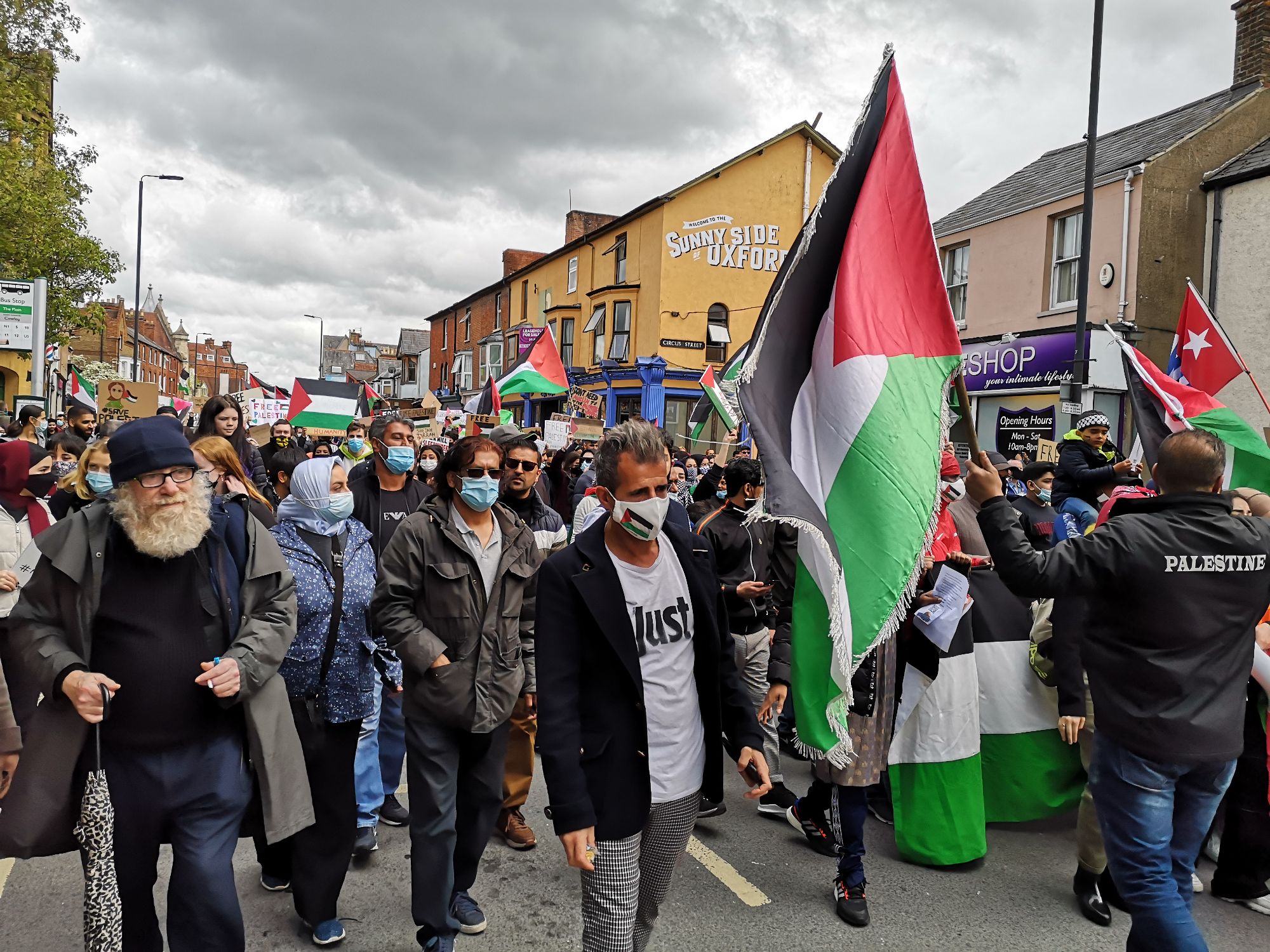 SPEAKING UP FOR PALESTINE
Over 3000 people took part in a protest and march through Oxford organised by Help the World Oxford on 16 May 2021.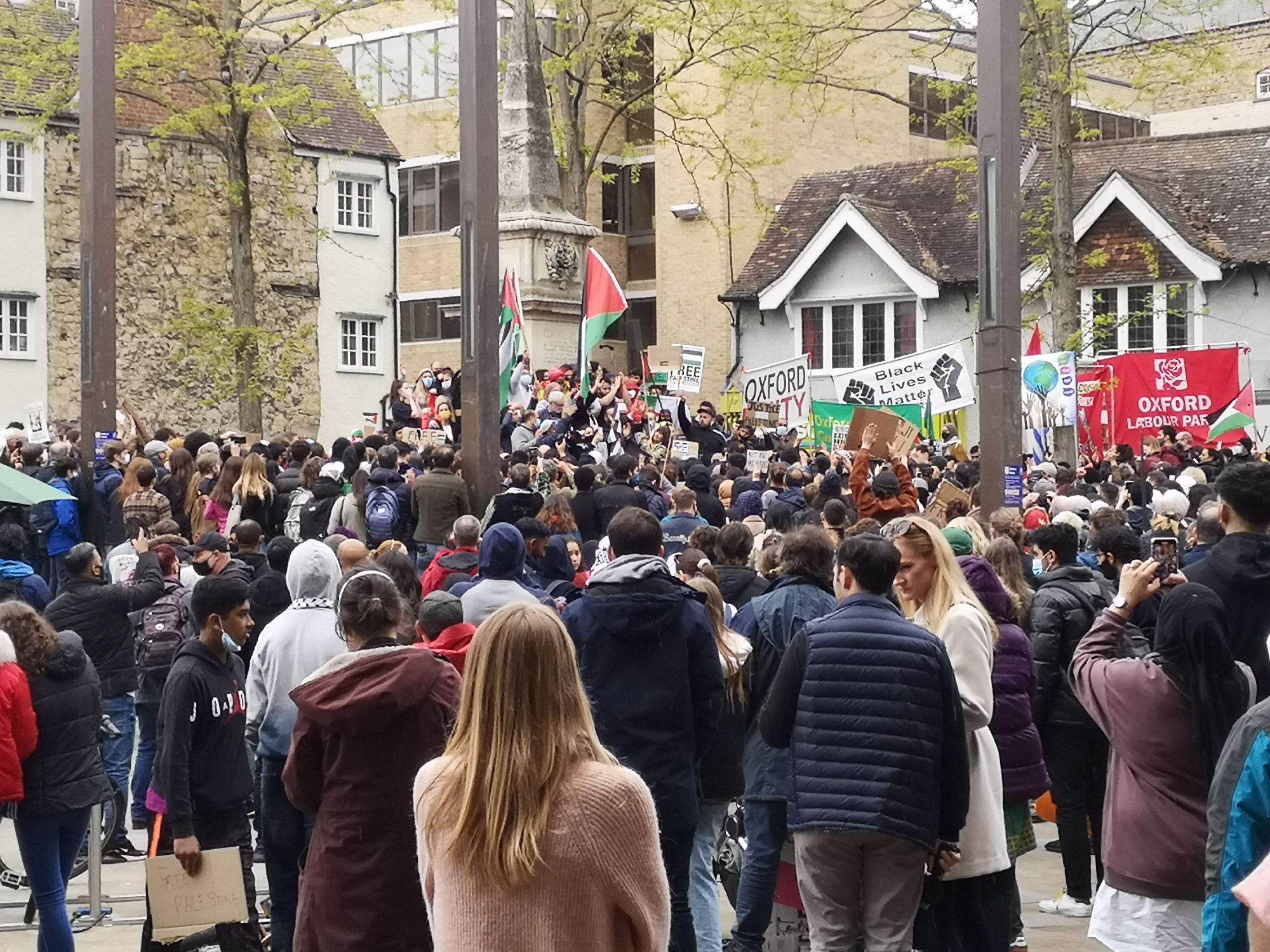 Winter appeal raises £2100 for Palestinian refugee families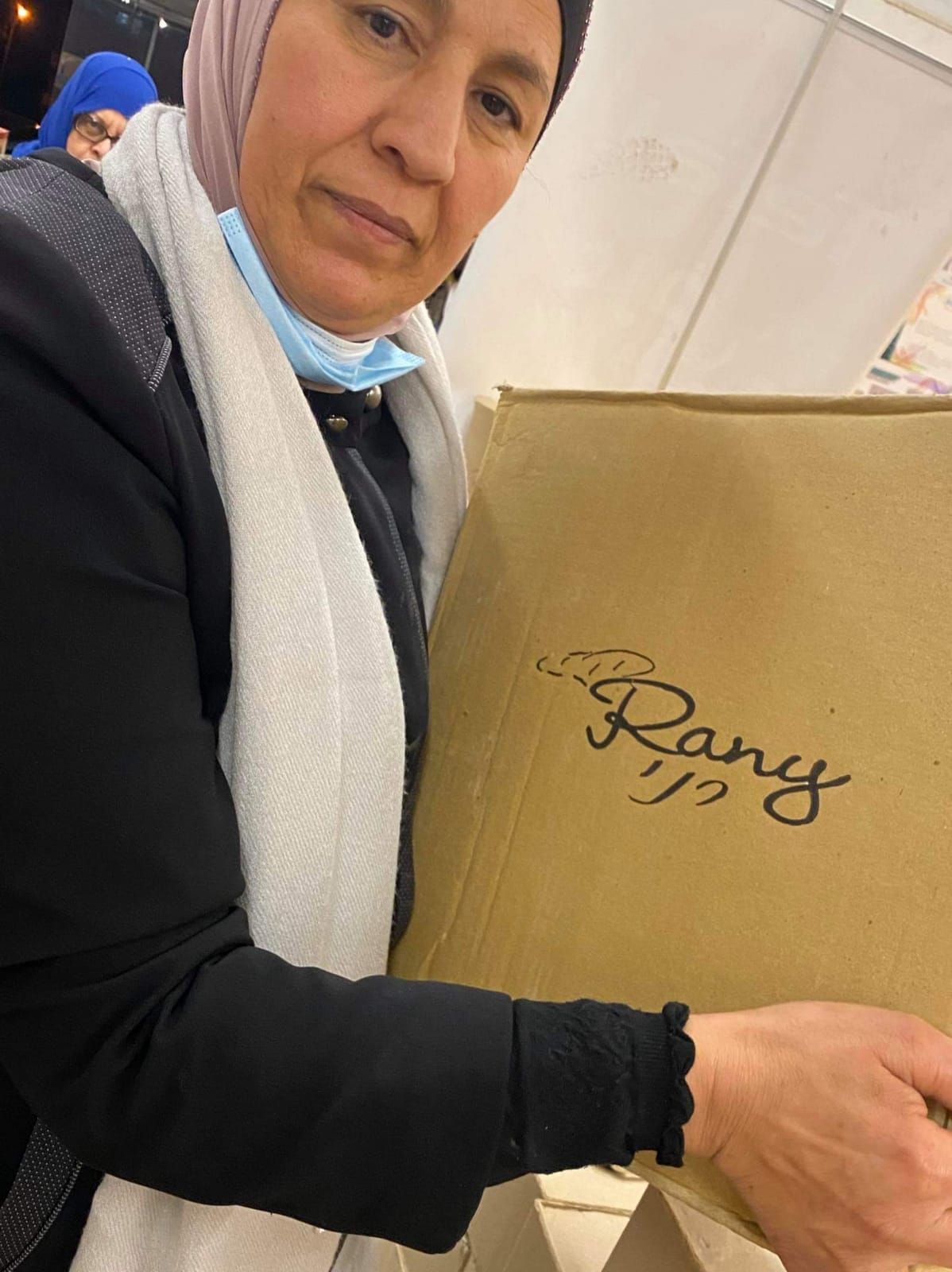 'Thank you for your help and support'
ORFA's winter appeal raised a total of £2100 to support families in Am'ari Refugee camp, where the Coronavirus pandemic has exacerbated an already difficult situation.
The money from Oxford has been used to buy olive oil, winter clothes and blankets for families affected by Coronavirus in the camp.
ORFA worked with the Women's centre, a key democratic and non-aligned institution in Am'ari camp, to identify what was most urgently needed and to distribute items to families in need.
Refugees in the camp, who are living between the pandemic and the occupation, have difficulty in self-isolating due to overcrowded homes with several generations living together.
Many workers are daily paid and unemployment is high. The pandemic is having a disproportionate impact on this disadvantaged community and there are many young children in the camp living with inadequate resources.
A first payment of £1000 was sent in November 2020 and a second payment of £1100 was sent in January 2021.
Pictured here are some of the items distributed to families, and Naifa, one of our friends in the Women's Centre, with a box of supplies.