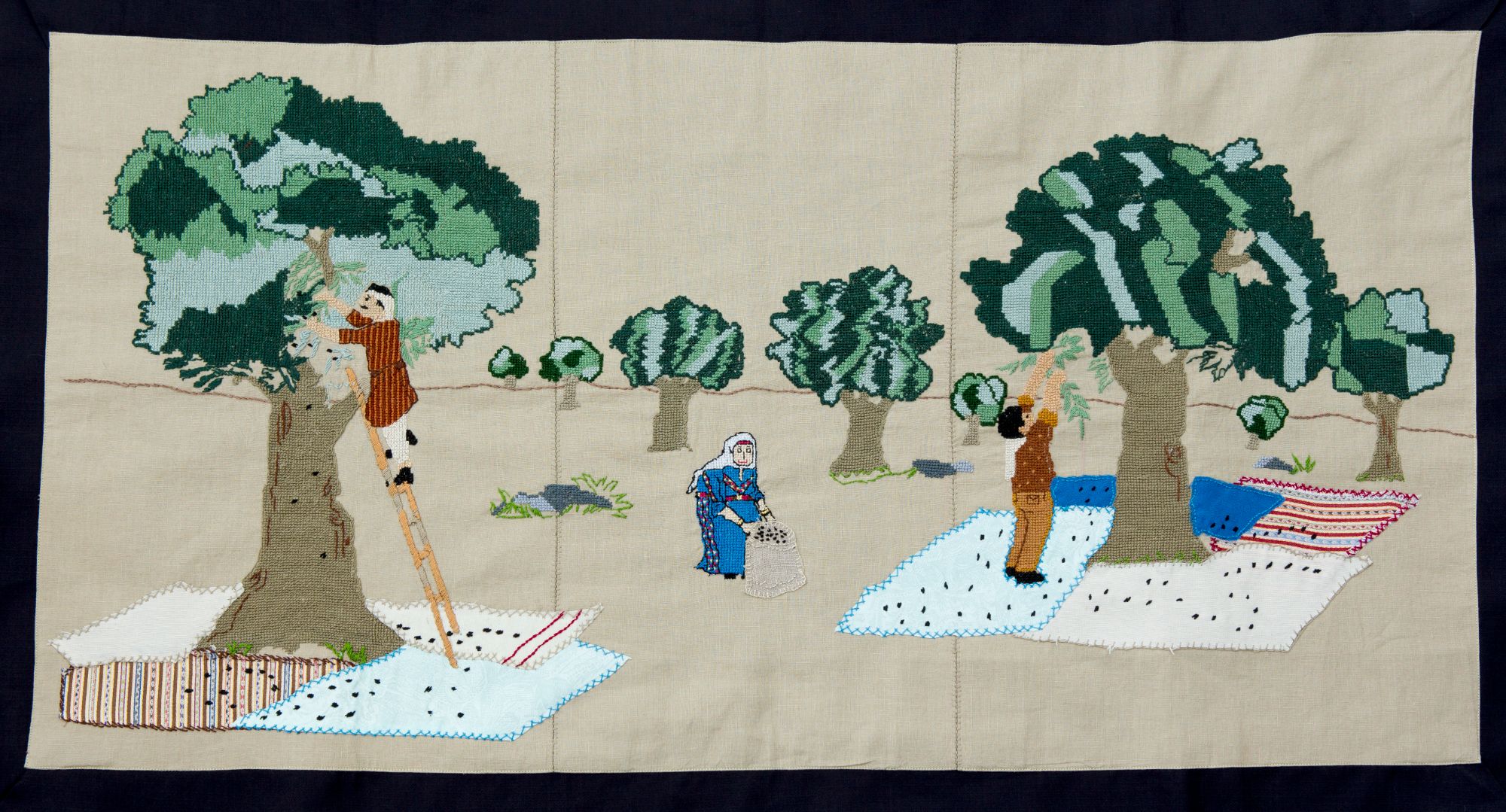 Palestinian History Tapestry Exhibition
ORFA and our partner organisation, the Palestinian History Tapestry, will be hosting a unique exhibition in Oxford Town Hall, from 24 to 28 September.
The Tapestry has been made by Palestinian women within and beyond Palestine and tells the history of the land and its people, from the Neolithic Era to the present day.
2021 is the 10th anniversary of the Palestinian History Tapestry Project. The Tapestry currently consists of over 100 embroidered panels recording an insufficiently appreciated history of Palestine and Palestinians, and is probably the largest collection of illustrative embroidery ever produced by Palestinian stitchers.
The exhibition will feature glicée prints of the original embroidered panels. Alongside the exhibition there will be a film screening and talks.
EXHIBITION TIMES
Friday 24 Sept, noon-5.30pm
Saturday 25 Sept, 10am-6pm
Sunday 26 Sept, CLOSED
Monday 27 Sept, 10am-6pm
Tuesday 28 Sept, 10am-6pm