Cllr Mark Lygo on his visit to Ramallah
ORFA hosted a meeting in the Town Hall in 2022 to hear Cllr Mark Lygo speak about his recent visit to Ramallah. Sharing stories about the people he met, he said he wanted to encourage an exchange of cultures between Ramallah and Oxford, with further visits from both sides. He told members of Mandala Theatre Company, who would visit Ramallah in July, that 'you can achieve peace with storytelling'.
Avi Shlaim, ORFA Patron, spoke at the meeting, briefly giving some political and historical background about the situation for people in Palestine. He said 'the only hope for Palestinians lies in law, politics and civil change. Palestinians are normal people who want what normal people everywhere want, which is to live in peace and dignity'
Yasmin Sidhwa, also an ORFA patron, spoke about her vision for bringing young people of Oxford and Ramallah together through theatre. She said she was very excited that Mandala Theatre would be going to Ramallah to take part in the International Drama Festival in July.
During his visit, Mark was presented with a beautiful hand embroidered logo for the Oxford Ramallah Twinning, made by stitchers in the Womens Centre at Al A'mari Refugee Camp.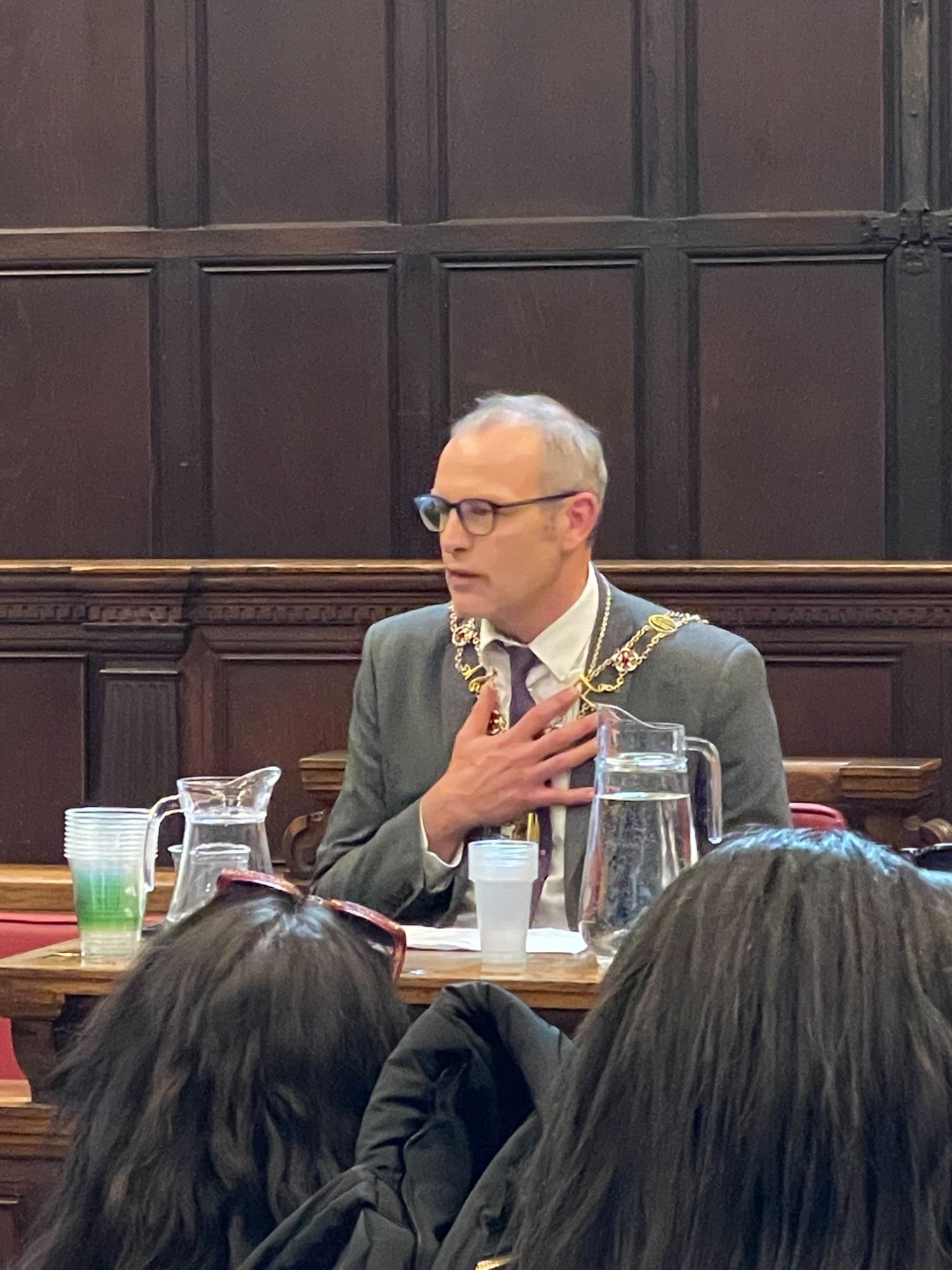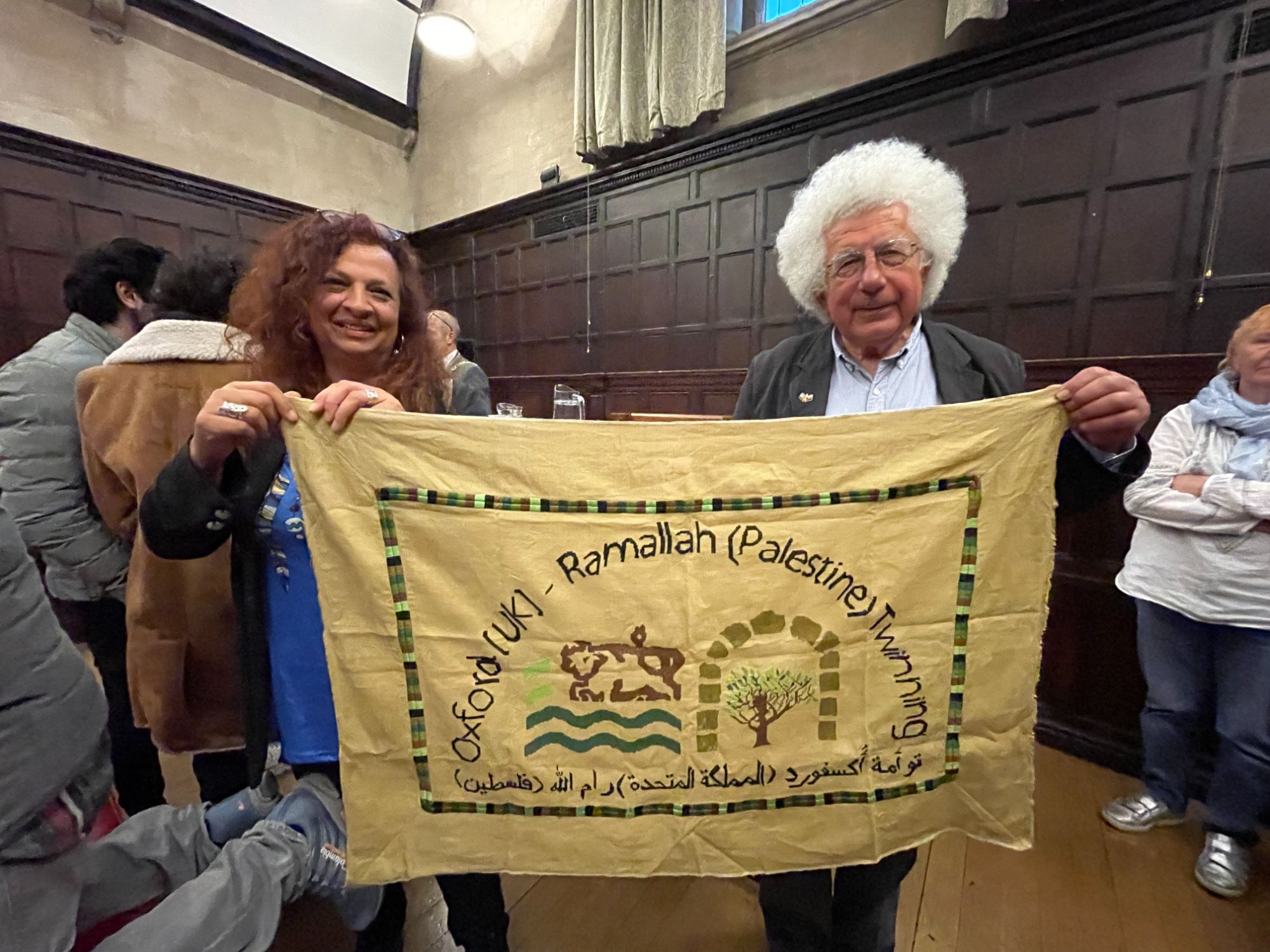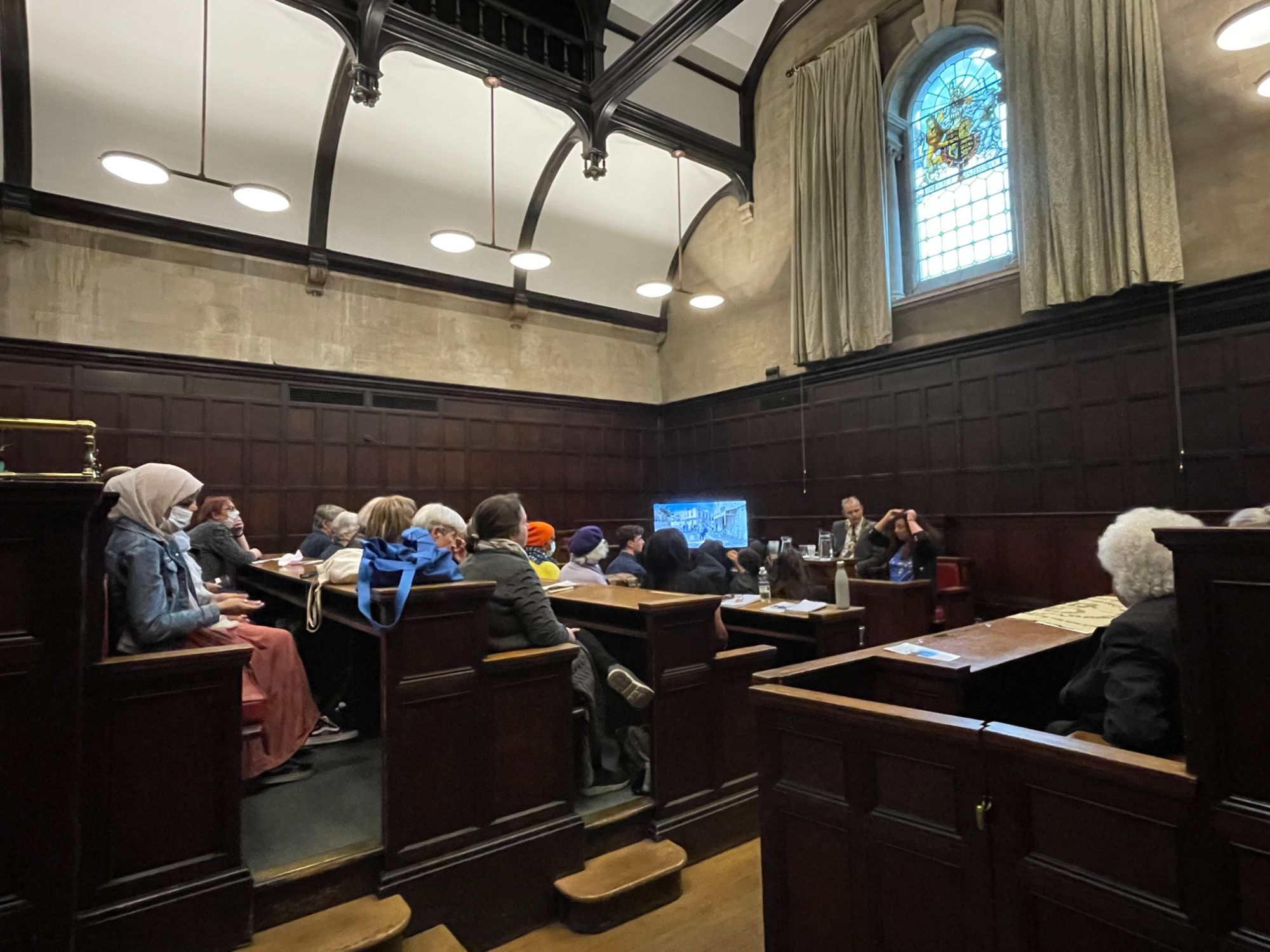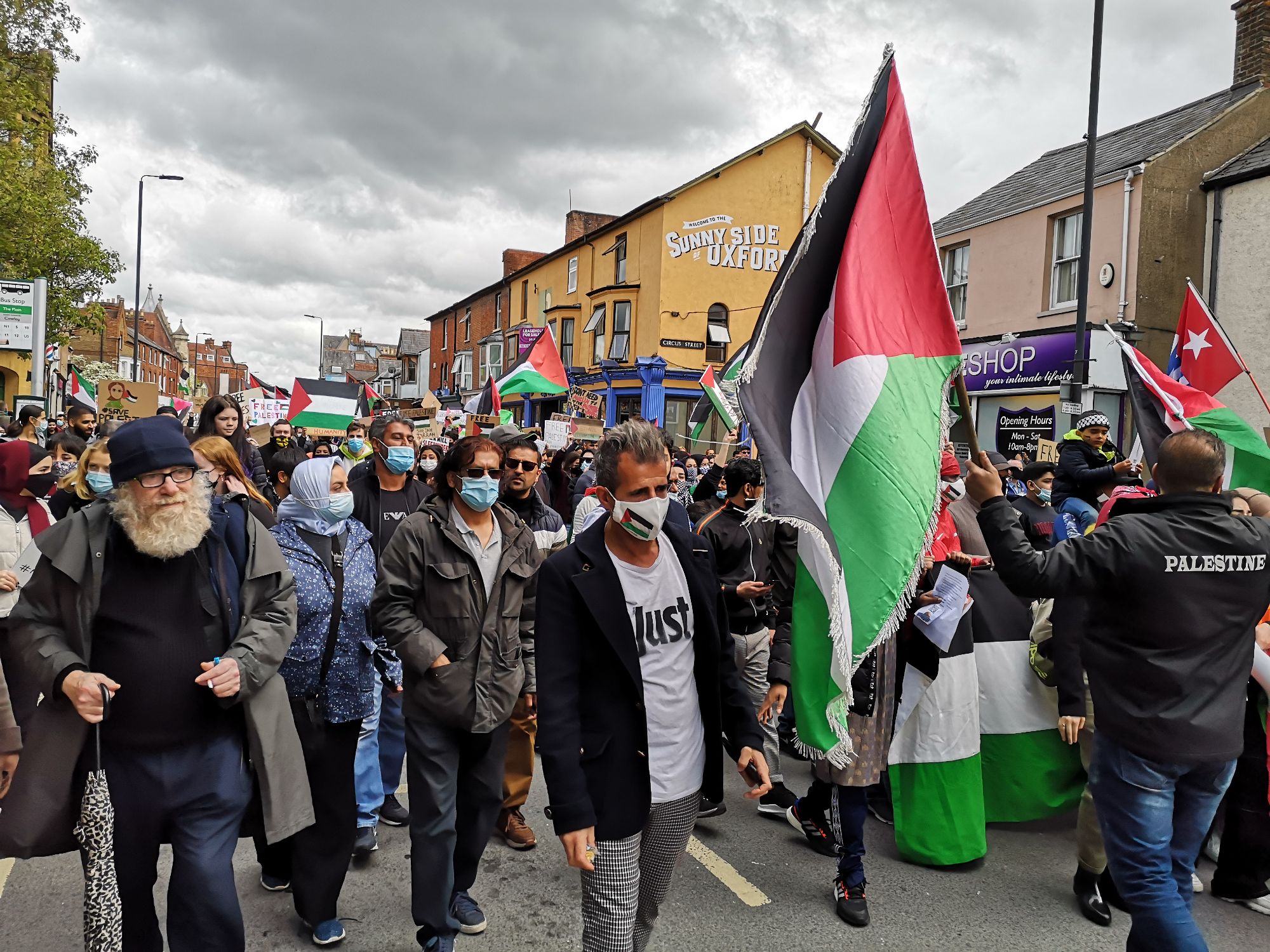 SPEAKING UP FOR PALESTINE
Over 3000 people took part in a protest and march through Oxford organised by Help the World Oxford on 16 May 2021.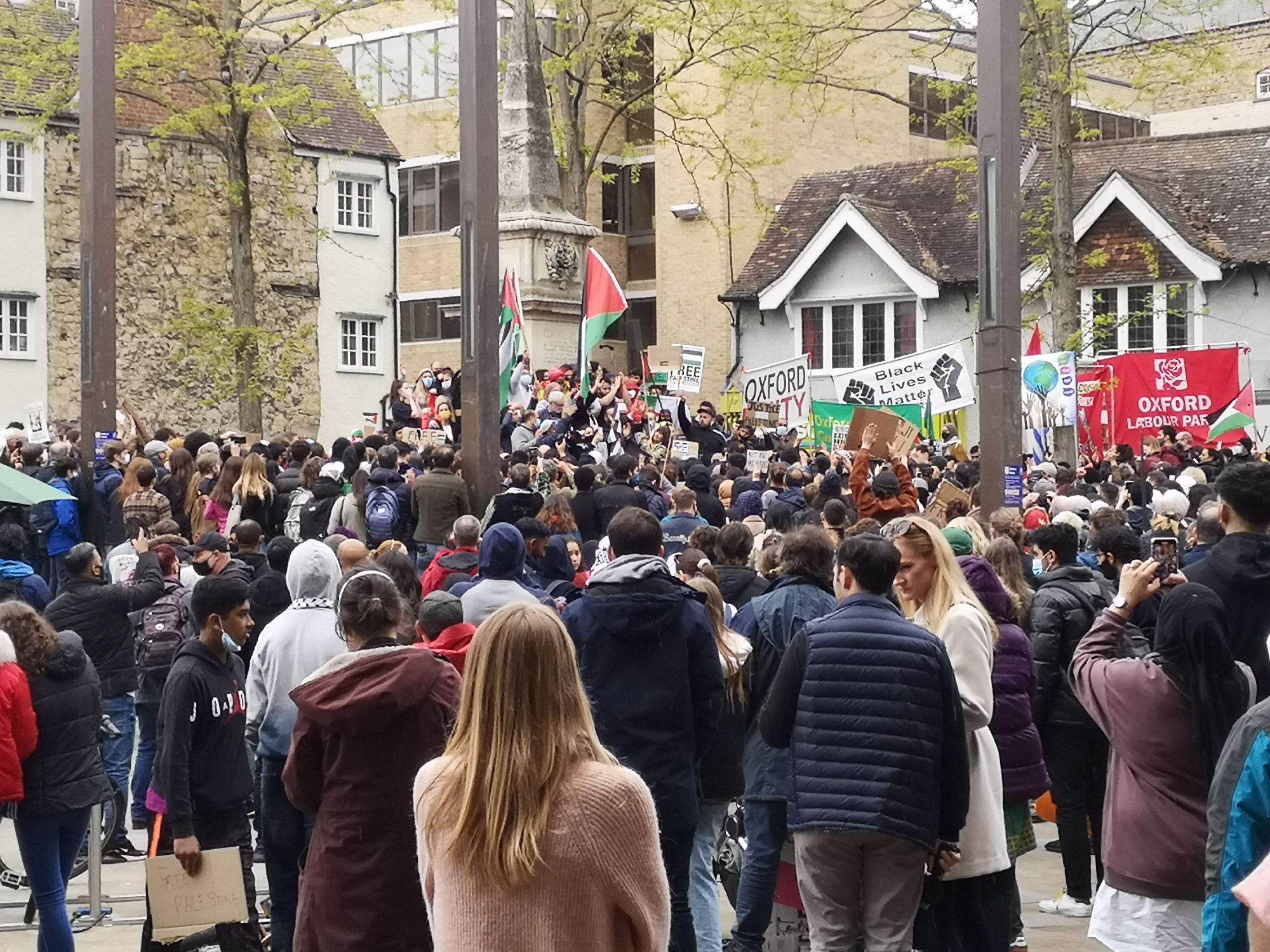 Winter appeal raises £2100 for Palestinian refugee families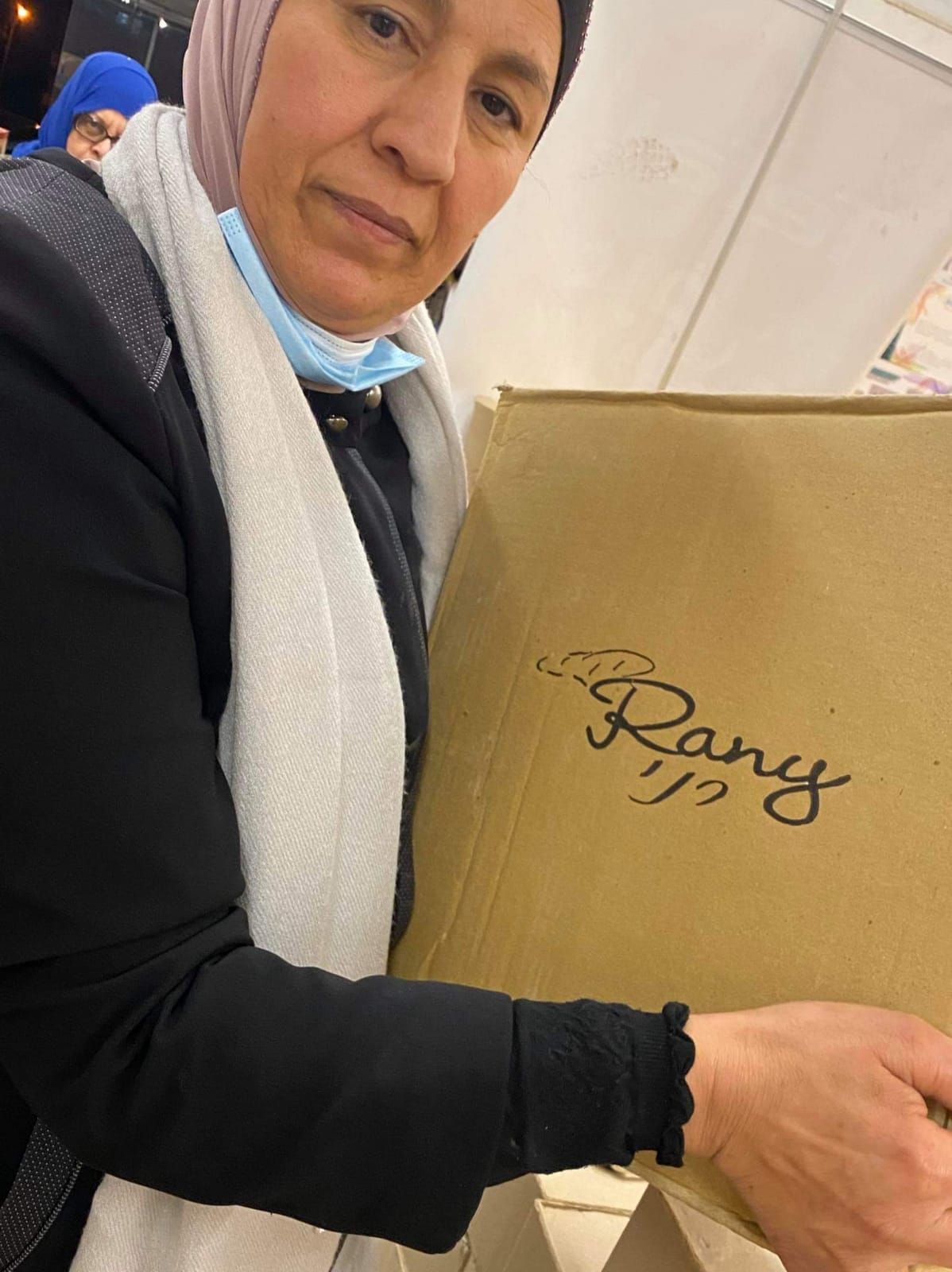 'Thank you for your help and support'
ORFA's winter appeal raised a total of £2100 to support families in Am'ari Refugee camp, where the Coronavirus pandemic has exacerbated an already difficult situation.
The money from Oxford has been used to buy olive oil, winter clothes and blankets for families affected by Coronavirus in the camp.
ORFA worked with the Women's centre, a key democratic and non-aligned institution in Am'ari camp, to identify what was most urgently needed and to distribute items to families in need.
Refugees in the camp, who are living between the pandemic and the occupation, have difficulty in self-isolating due to overcrowded homes with several generations living together.
Many workers are daily paid and unemployment is high. The pandemic is having a disproportionate impact on this disadvantaged community and there are many young children in the camp living with inadequate resources.
A first payment of £1000 was sent in November 2020 and a second payment of £1100 was sent in January 2021.
Pictured here are some of the items distributed to families, and Naifa, one of our friends in the Women's Centre, with a box of supplies.