Oxford Ramallah Friendship Association (ORFA) is a charity building grassroots links between people in Oxford in the UK and Ramallah in Palestine. ORFA works in tandem with Oxford-Ramallah Twinning. ORFA raises awareness through bringing groups and individuals from Ramallah to share their stories with residents of Oxford. Through this we hope to reduce the sense of isolation that comes from life under military occupation in the West Bank.
We were delighted that Cllr Mark Lygo, former Lord Mayor of Oxford, was able to visit our friends in Al A'mari Refugee Camp during his recent historic Twinning visit to Ramallah. During his very full itinerary he met with Mousa Hadid, Mayor of Ramallah, and other city officials with a focus on the twinning agreement; discussed cultural links with Birzeit University; visited Ramallah's sports track; and saw family business initiatives in the community.
At the Women's Centre in the Al A'mari Refugee Camp he was presented with a Sewing Project Cloth linking Oxford with Al A'mari.
He talked with the British Council about the important links between Mandala Theatre, Oxford, and Ashtar Theatre in Ramallah, and followed this up with a visit to the Ashtar Theatre.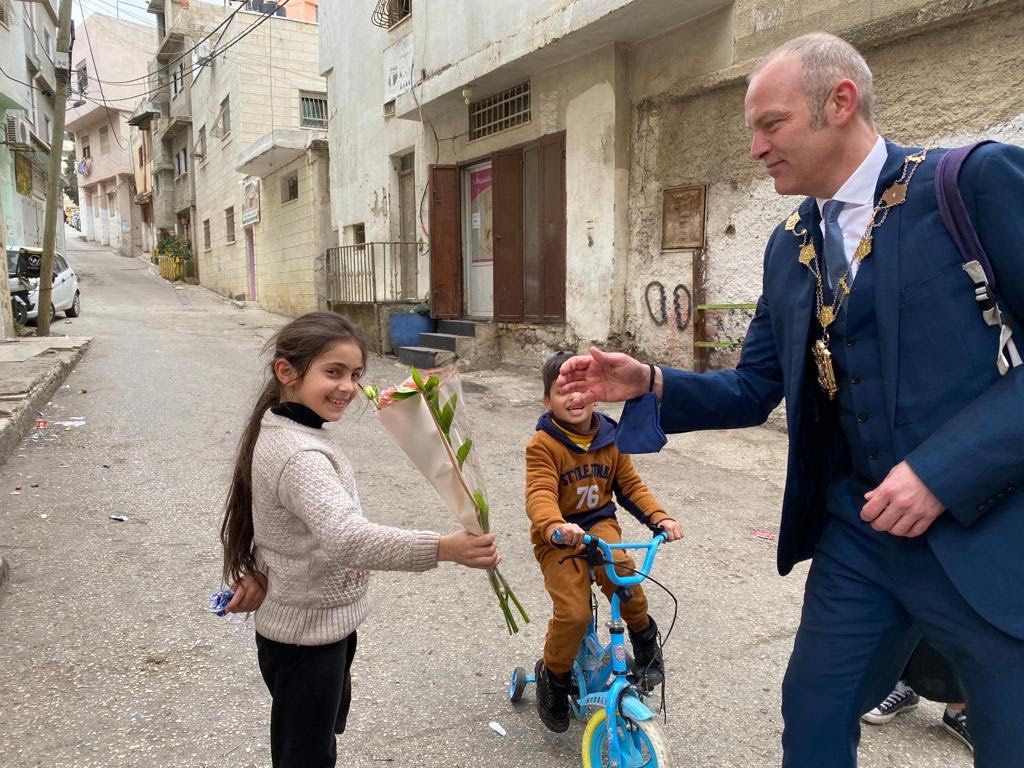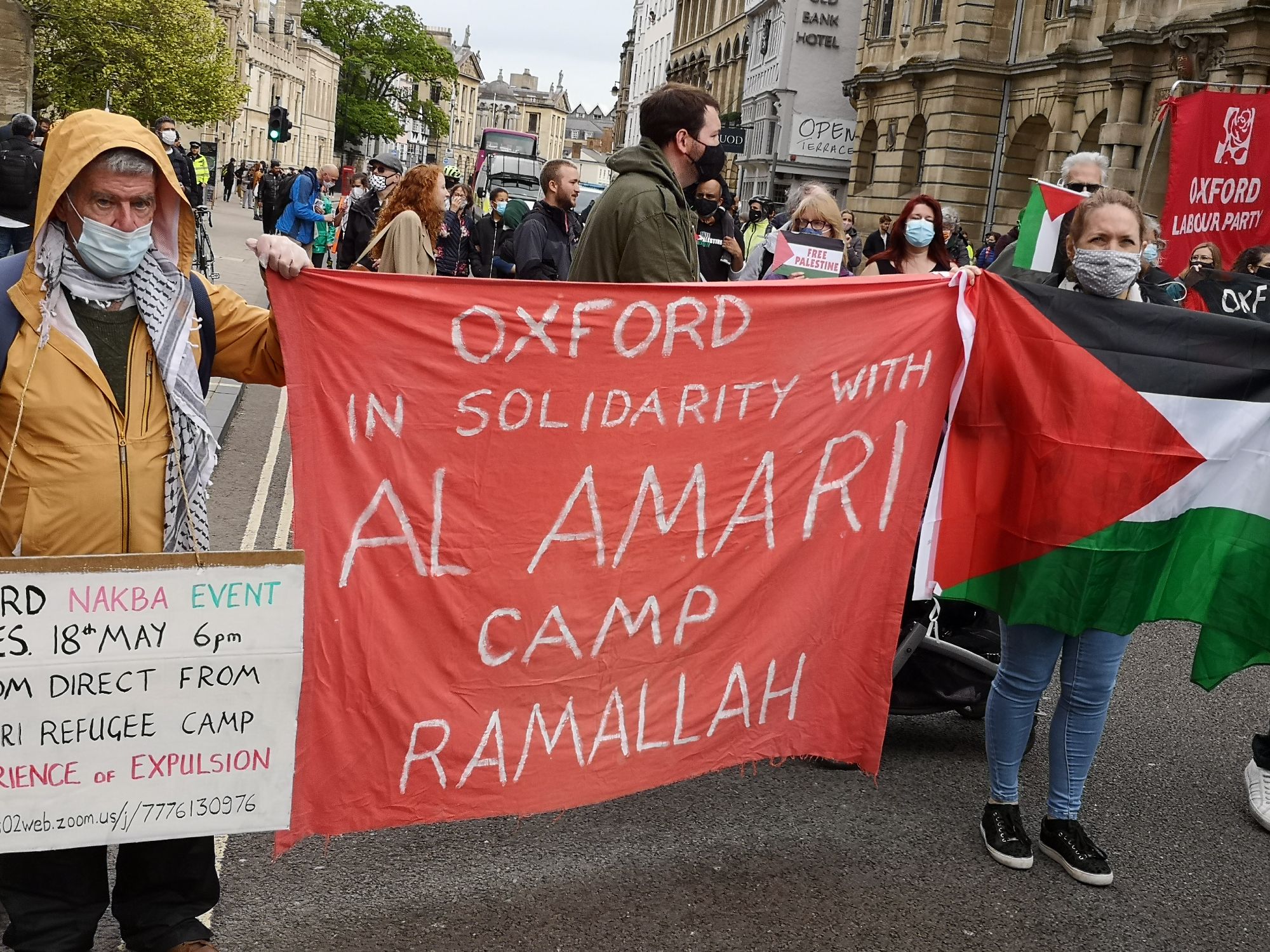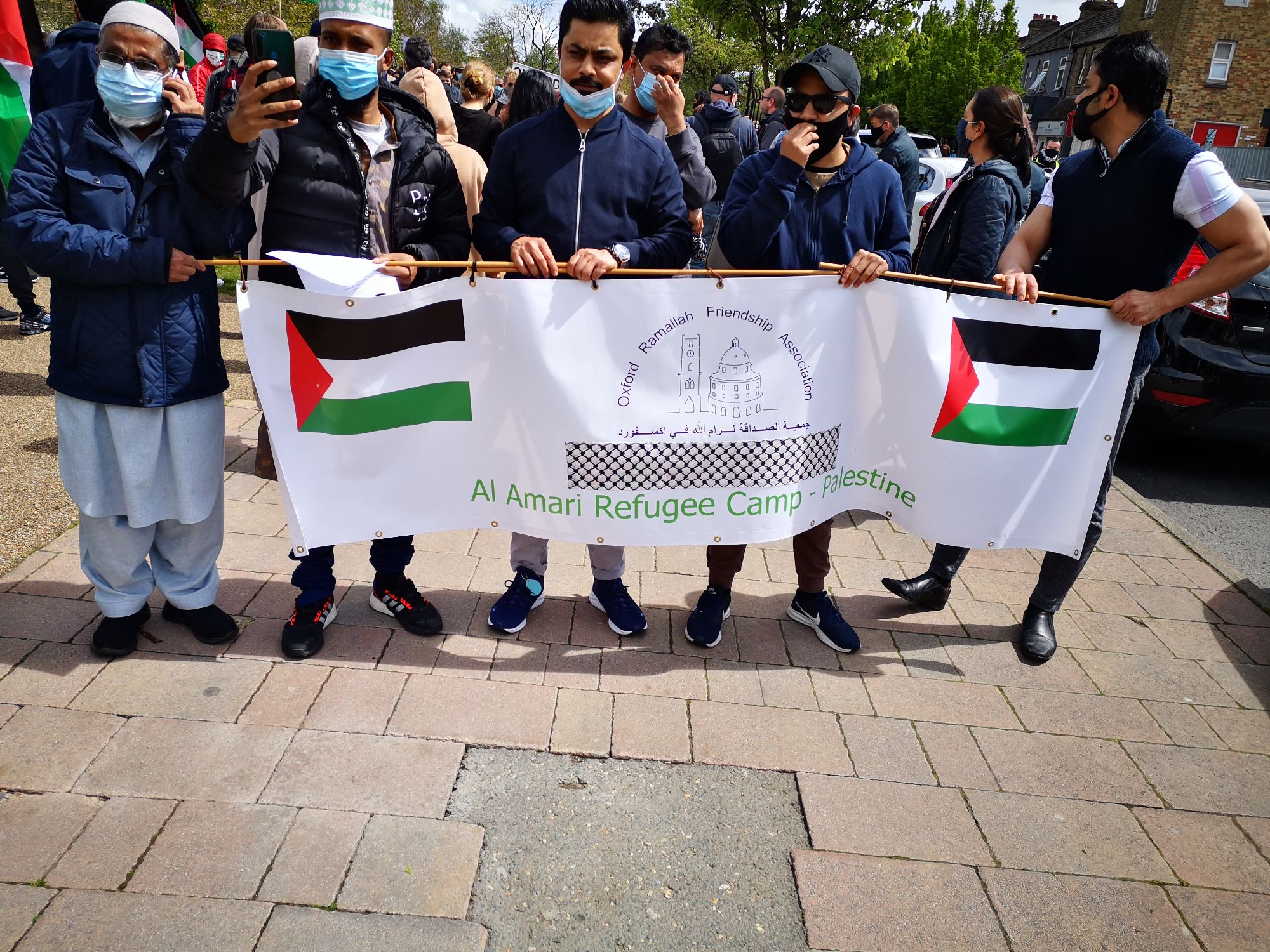 Oxford Ramallah Friendship Association and Oxford Amnesty Present:
Can We Speak About Palestine?
Oxford-based Palestinians introduce Akram Salhab's film (courtesy of Channel 4) exploring the inadequately acknowledged legacy of British colonialism on Palestinians today. The film includes an interview with Israeli historian Avi Shlaim, one of our patrons. The film is presented as part of Amnesty International UK's Festival of Social Justice.


Six groups of dancers in Ramallah feature in this 4-minute Global Dance Film, created by Dancin' Oxford for Oxford's Christmas Light Festival 2020.
The film is the product of a collaborative digital project bringing together dancers from Oxford and its twin cities of Ramallah, Perm and Grenoble.